TUD DEPARTMENT OF CHEMISTRY
The navigation links at the top of each page will lead to pages for the courses that we teach at the Troy Dothan campus. Things change frequently, so check back often.
Some pages require the ability to view Portable Document Format (pdf) files. Depending on your browser/operating system you may need a plug-in or helper application to view pdf files. If you have difficulty with pdf files, a visit to Adobe's website may prove helpful.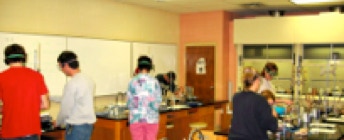 Welcome to the TUD Department of Chemistry